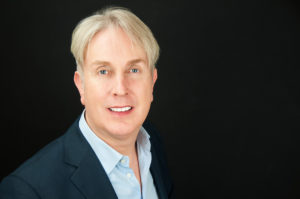 Ever since I can remember, I've been driven to help people to discover their inner-strength, and to ignite a passion within them to want to achieve more. For this reason, I started my first support group at 16 – helping my peers to deal with the growing pains of being a teenager! Leading those meetings gave me so much energy, that it became very clear to me, what road my life had to take.
Since then, I have been on a never-ending road of self-discovery, which has taken me on an amazing journey, both professionally and personally. During these years, I have run several successful support groups, including Strength! This was not a typically open-ended support group; instead, each cycle ran for ten weeks with different participants each time. I really felt that endless discussions that went on and on with no real focus would be of benefit to no one, therefore, Strength! had laser-like focus. Each session dealt with a specific issue, all with the purpose of each session building on the previous one, ultimately taking the participants on a life-changing journey, allowing them to finish the ten-week experience with tools that they could effectively use in their daily lives, thus leading to goal achievement and better use of their resources.
Throughout my life, I have also been drawn to the business aspect of life, and how we can use the latest tools to take our businesses to the next level. In addition to running my coaching business, which I started in the late 1980s, in 2007 I had the opportunity to start and run for several years a Destination Service Provider, which I grew into the largest privately-owned DSP in Italy. This DSP's dedication to service and quality, which I personally oversaw, was recognized internationally by some of the world's largest Relocation Management Companies including Cartus, TheMIGroup, BGRS, Team Relocations, Graebel, and many more.
Through my coaching business, I have had the opportunity to carry out many trainings and workshops on such topics as – brand awareness, hiring for success, social media, and increasing business in disrupted sectors. I have carried out these sessions with passion, drive, and determination, just like I did when I started my very first support group all those years ago, as I really take seriously my commitment and the privilege of being able to assist people as they travel through life's journey.
I am an avid writer and I post regularly on Social Media regarding matters of interest to small business owners – my mission is to constantly impact the lives of people for the better by assisting them to grow through increased health and energy, successful business plans, effective communication, enhanced relationships, and optimization of their innate talents.