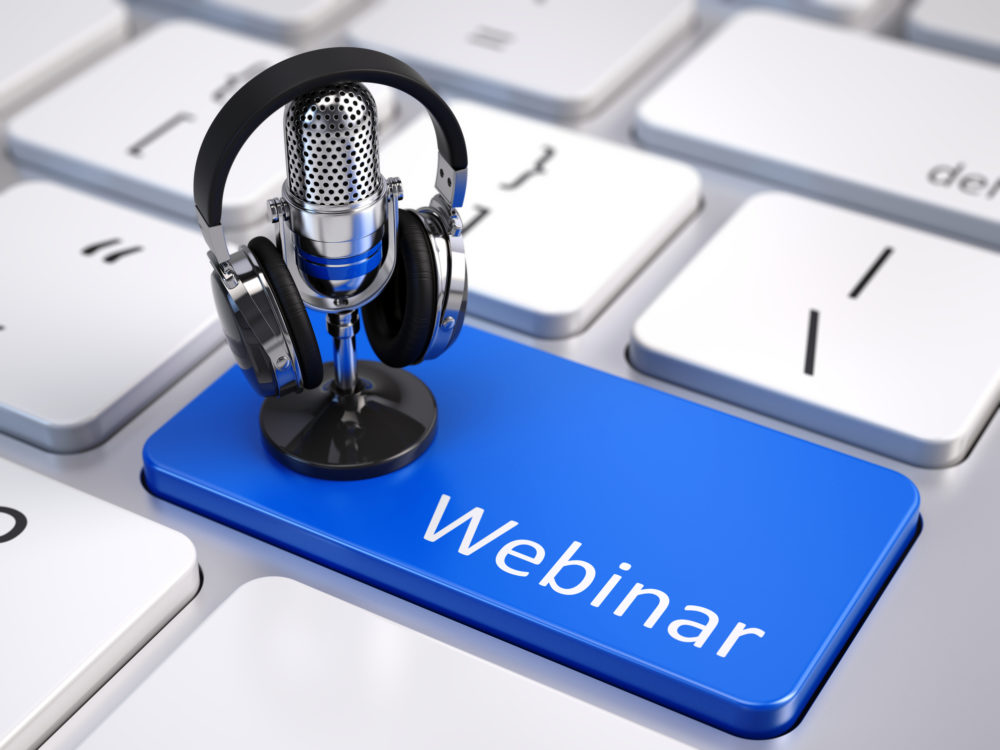 Webinars – Why Small Business Should Do Them!
Go big or go home! I have loved this expression from the first time I heard it. Essentially, if you are not willing to invest your all, then step aside, and let someone who is willing to put in the effort take your place. Just because you are running a small business, does not mean that should not think big, and implement certain marketing tools that may seem to be reserved for the big guys.
Once of the easiest and cheapest ways to position yourself as an expert in your field is to present several quality webinars throughout the year. There are several programs that you can use, but Go To Webinar is one of the best and most user-friendly. It is very easy to underestimate the power of webinars and how they can help to increase your brand and client base, so let's look at why you need to get your webinar program moving soon!
You can deliver value in real time – Webinars allow you to engage with people no end, and, if they are done right, they allow your audience to come away with a lot of extra knowledge and know how.
Elevate yourself as an expert in your field – Webinars are a great calling card for positioning yourself as a respected professional in your field. Just the fact that people sign up shows that they believe in you!
Go global at the click of a button – Webinars allow you to reach a global audience in a way that would have been impossible several years ago. You now have a tool that permits you to bring your expertise to people located in the four corners of the world. You can do all of this without clocking up one frequent flyer mile!
Selling though information – Webinars allow people to be sold to without the hard sell. Consumers are so over being hit on from sales people that they find it is very refreshing to attend a webinar and not have a product or service pushed in their face. The webinar, through effective teaching, should provide a solution to a problem that the audience may have. This will make the sale far more natural, rather than almost badgering the client to buy, as some sales people do, unfortunately.
The excitement of being live – Webinars are the ultimate engagement client tool! They give you the opportunity to interact with your clients in real time, answer questions as they come in, and, possibly, survey your clients in the moment through solicited feedback.
An amazing marketing opportunity – Webinars require that the participants register, which means that as a minimum you will get their name and email address. In addition to this, you are getting access to people that are actually interest in hearing more about you and your product and / or service – this is invaluable to creating new leads for business.
Build quality relationships – Webinars allow you to build a much more intimate relationship from the beginning as opposed to a sales meeting. As the expert, your participants are putting their trust in you to learn something new. Therefore, the first interaction is one of information being shared, rather than, having a product or service being pushed. This quality interaction resonates well with potential and well as established clients.
The topic of webinars is vast, so if you would like to know more about how to set one up, how to create content, or how to invite an industry influencer, please feel free to contact me.